Webinar: UL94 Flammability Tester for Plastics – Application Demo for 50 W Flame Calibration and HB Test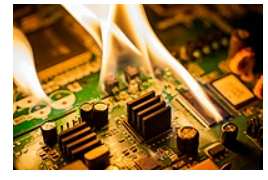 About this webinar:
Plastic is used in almost all electronic components and applications. Short circuits or heat can cause sparks in these assemblies and ultimately a fire.

For manufacturers and users of such components, it is therefore desirable to use fire-resistant or flame-retardant material. At a minimum, however, the material requirements stipulated by international standards must be met and the products must be classified.

With the UL94 from NETZSCH TAURUS Instruments, the fire test according to the UL94 standard can be carried out easily and in a user-friendly manner. The operation and fine adjustment of the burner is carried out elegantly using the integrated software that is controlled via a touchscreen. The scope of delivery includes all the necessary accessories to carry out the corresponding tests. Look forward to an interesting demonstration of the calibration of the 50 W flame and the presentation of an HB classification test.
Presenter:
Juliane Fitz, Sales and Marketing, NETZSCH TAURUS INSTRUMENTS GmbH