Brabender GmbH is a leading manufacturer of instrumentation for rheology, processing development, laboratory scale compounding, extrusion, mixing applications and moisture. Their extensive product line is utilized for sample preparation, R&D, evaluation, quality control, new product development and production environments. There main areas of expertise are in the fields of Food, Polymers and Chemicals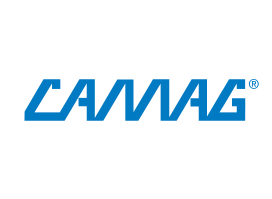 CAMAG is the world leader in instrumental High Performance Thin-Layer Chromatography (TLC / HPTLC). Camag provides high-end instruments, tools and concepts for TLC/HPTLC, support to its clients with training, technical and contract laboratory services. Wherever complex substance mixtures are analyzed (e.g. herbal, environmental or forensic samples), TLC/HPTLC is often an excellent alternative to GC and HPLC.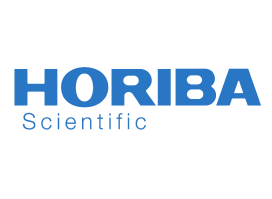 The HORIBA Group of worldwide companies provides an extensive array of instruments including the most Advanced Particle Characterization instruments in the World, these include Particle Sizing instruments from less than 1 nm to over 3.5 mm, Zeta Potential and Particle Shape analyzers,  for applications ranging from R&D to Quality control for a diverse range of industries, including Pharma, Cement, Paints, Polymers and Life Science.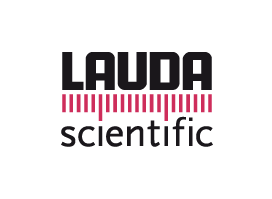 Since 1967 LAUDA has been developing, manufacturing and selling reliable precision measuring instruments that have become firmly established worldwide in research, teaching and quality assurance.
LAUDA Scientific is your partner for measuring instruments for determining the viscosity of polymer solutions, optical contact angle measuring instruments for measuring the free surface energy and the wetting behavior, and classical tensiometers for determining the surface and interfacial tension of oils and surfactants.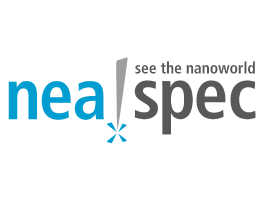 Founded in 2007 by the world's leading experts of near-field microscopy as a spin-off from the the Max-Planck-Institute of Biochemistry, neaspec's engineers have developed the neaSNOM microscope, an easy-to-use optical near-field microscope platform using ground-breaking and patented optical background-filtering techniques.
​neaSNOM combines the best of two worlds – the nanoscale resolution of atomic force microscopy (AFM) with the analytical power of visible, infrared and even THz imaging & spectroscopy. At a spatial resolution of only 10nm, the method only requires standard AFM sample preparation and is non-destructive. This opens a new era for modern nano-analytical applications such as chemical nano-identification (IR), nano-plasmonic field mapping (VIS & IR) or free charge carrier nano-mapping (THz).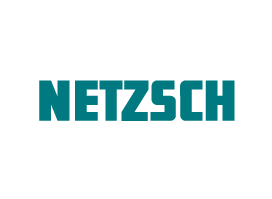 The Analyzing & Testing business unit of the NETZSCH Group develops and manufactures a comprehensive high-precision instrument line for thermal analysis and thermo physical properties measurement, as well as offering world class testing services in our laboratories. Our instrumentation is employed for research and quality  control in the polymer sector, the chemical industry, areas of inorganic and building materials and environmental analysis.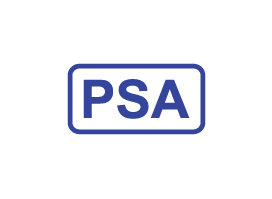 PSA has gained an international reputation as leaders in the determination of Mercury and Arsenic and other environmentally important elements. Matrices include water, soils, sludges, effluents and gases with customers and installations worldwide.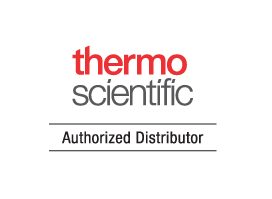 Thermo Fisher Scientific help scientists meet the challenges they face in the lab or in the field every day. FTIR spectroscopy is a highly diverse molecular spectroscopy technique and chemical analysis method. While FTIR is frequently used for polymer testing and pharmaceutical analysis, the application of the technique is virtually limitless offering both qualitative and quantitative analysis of a wide range of organic and inorganic samples.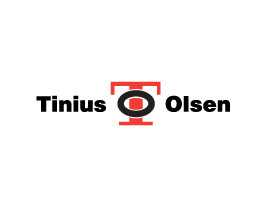 Tinius Olsen systems are designed for use in Research, Quality Control and Education sectors proving the strength and performance of materials, components and devices. All are designed to support productivity, repeatability and traceability in manufacturing environments. Through its proactive input in developing international test standards, Tinius Olsen testing systems complies with relevant ASTM, ISO, EN, JIS, GB and GOST standards, meeting client's strategic needs.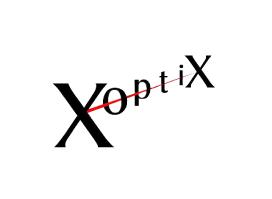 Xoptix manufacture in-process particle size monitoring systems which are used in industry, to control processes which involve the production of microscopic particles. Xoptix bring in-process particle size monitoring technology to industry in an easy to integrate, small footprint, easy to use package at a fraction of the cost of existing technology.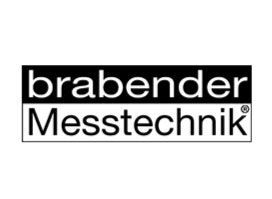 Brabender Messtechnik´s core areas of business are the production of devices for measuring residual moisture
in plastics, measuring the viscosity of fluids and paste, and temperature-dependent measurement of plastic elasticity. It is one of the world´s leading suppliers and instruments are to be found in most plastic and fluid/paste media processing industries.


ENEOS Materials Trading Co., Ltd. manufactured Curelastometer in 1966 as the world's first Frictionless Sealed Rotorless Curemeter in Japan. Curelastometer evaluates vulcanizing behavior of the rubber compounds by measuring torque under controlled pressure and temperature. Some years later from the released Curelastometer, ENEOS Materials Trading Co., Ltd. has developed a new testing machine -Curelasotmeter TYPE P that can be used not only for rubber but also for curing tests of thermosetting resins by applying the measuring mechanism of Curelastometer.