Curemeter CURELASTOMETER® TYPE R 7 For Rubber
Flat Plate Die Rotor-less CureMeter
CURELASTOMETER® was developed as the world's first Frictionless Sealed Roterless Curemeter in 1981. It is used for measuring the vulcanization process for both the curing characteristics in rubber and hardening behavior in resin industries.
CURELASTOMETER® Type R has been the rotorless curemeter of choice for many rubber manufacturers and processors. It provides the scorch time, curing rate index, optimal curing time, and other data on the curing speed, as well as data on characteristics, such as viscosity of uncured mixed-status and its predicted modulus after curing.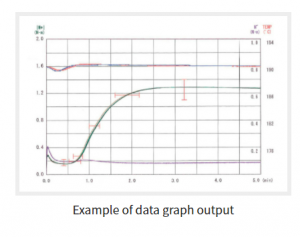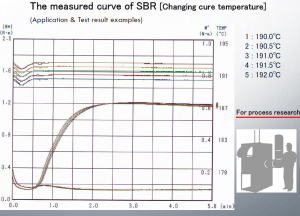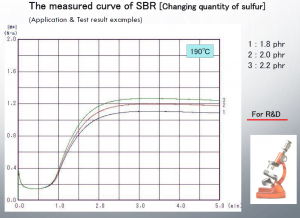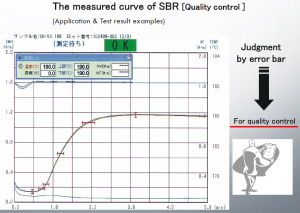 Key Features:
Simple & Safe Operation:  It is easy to use, just load the sample on the die and close the chamber door. It only requires a few grams of sample are needed to perform a test. If the door is inadvertently opened during operation, the instrument automatically shuts down.
It complies with the international standards- ISO6502 and JIS K6300-2.
Drive mechanism enables precise measurement: The instrument is driven by a sinusoidal oscillator with zero asymmetric error.
Superb fine-tuned temperature control: The die temperature is optimally maintained by a superb fine-tuned temperature control system.
Uses a frictionless thrust bearing & has a high torsion rigidity.
Enquiry about Curemeter CURELASTOMETER® TYPE R 7 For Rubber