Resin Hardening Instrument – CURELASTOMETER® TYPE P
Flat Plate Die Rotor-less CureMeter
CURELASTOMETER® was developed as the world's first Frictionless Sealed Roterless Curemeter in 1981. It is used for measuring the vulcanization process for both the curing characteristics in rubber and hardening behavior in resin industries
CURELASTOMETER® Type P is developed for thermosetting resin. It quantitatively characterizes resin curing behavior by measuring gel time and the formation of the 3-dimensional network structure that starts with gelation.
The instrument has an in-house developed feature for tracking cure shrinkage. This controls sample slippage, thus making it possible to test with a high level of reproducibility. Also, the die's design speeds up the testing process by enabling easy post-test removal of the hardened sample.
It acquires data on the cure rate of thermosetting resins and compounds, including the gel time, cure rate index, and optimal cure time. It can be used to test specimens in various forms, including powders, liquids, and sheets.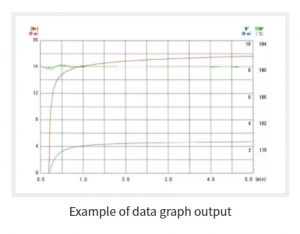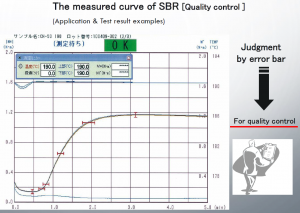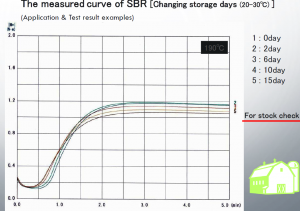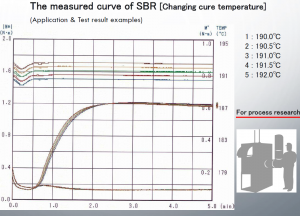 Key Features:
Simple & Safe Operation:  It is easy to use, just load the sample on the die and close the chamber door. It only requires a few grams of sample are needed to perform a test. If the door is inadvertently opened during operation, the instrument automatically shuts down.

Superb fine-tuned temperature control, plus a removable die: The die temperature is optimally maintained by a superb fine-tuned temperature control system. Also, the die has a removable design that facilitates extraction of the hardened sample after testing. This not only speeds up the testing process but also makes it easy to care for the die.
       
Drive mechanism and slippage control enable precise measurement: The instrument reliably produces precise data because the die is driven by a sinusoidal oscillator with zero asymmetric error and because it controls/mitigates sample slippage with an in-house developed cure shrinkage tracker.

Adaptable to different specimen forms: By using our special adapters, you can test various specimen forms, such as powders and sheets. (Adapters are a separate option.)

Support for R&D sample testing: The addition of a feature that automatically increases torque and testing time enhances the measurement of samples whose data results are hard to predict.

Some materials tested by our customers:


Electronics

EP & PF for semiconductor encapsulants
EP & PF for semiconductor substrates
EP & PF for electronic housings

Construction

EP, PF, Q , U & UF for adhesives
PF for rubber fillers
UP for bathtubs, boards & building materials

Automotive

CFRP materials
PF for brake pads/linings
UP for spoilers
Enquiry about Resin Hardening Instrument - CURELASTOMETER® TYPE P