Take advantage of our demo units clearance sale!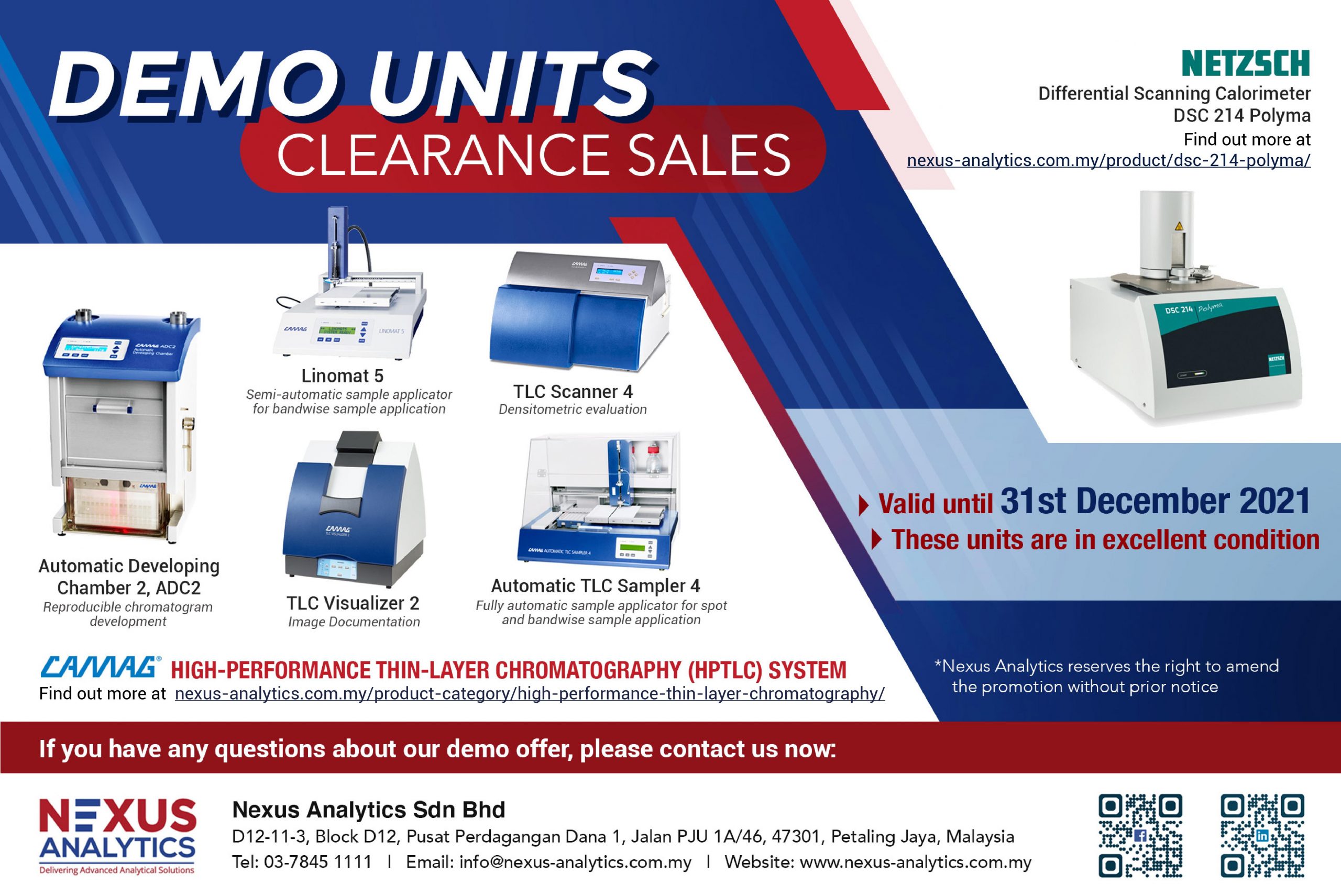 Upgrade your instrumentation with a gently used demo system.
Nexus Analytics is committed to supporting you by offering high-quality demo units for a very special price. All instruments offered for sale are in excellent showroom condition and have undergone a thorough inspection by our professional service engineer!
Instrumentation Includes:
High-Performance Thin Layer Chromatography (HPTLC) system 
Linomat 5 (Semi-automatic sample applicator for bandwise sample application)
Automatic Developing Chamber 2, ADC2  (Reproducible chromatogram development)
Automatic TLC Sampler 4 (Fully automatic sample applicator for spot and bandwise sample application)
TLC Visualizer 2 (Image Documentation)
TLC Scanner 4 (Densitometric evaluation)
Differential Scanning Calorimter - DSC 214 Polyma
T&C Apply. Nexus Analytics reserves the right to amend the promotion without prior notice.
For more information about our demo unit special price, please fill up the form to request a quote today!