Forensic Analysis Using XRF, XRD, FTIR and Raman Techniques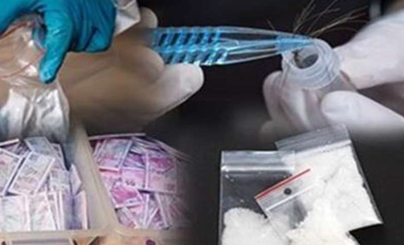 Date: 28th April 2021 
Time: 2.00-3.30pm 
Venue: Webinar (Login details to be provided after registration)
About This Webinar:
In this webinar, we'll introduce 4 different techniques: XRF, XRD, FTIR and Raman, and their applications in forensic case analysis. Sample types include everything from ink to drugs to explosives. All techniques are a non-destructive and require almost no sample preparation, so you'll have confidence that your samples integrity remains intact.
XRF and XRD can provide the elemental information and crystal structures of the samples, while FTIR and Raman can provide the chemical information at molecular level. XRF, FTIR and Raman are equipped with visual aid, which can perform region of interest analysis under microscope or camera, and they can even perform mapping or chemical imaging.
Among these techniques, Raman microscope has the best resolution, which can be better than 1μm. In addition, Raman helps protect users from dangerous materials because it can analyze samples through a container. Labs that are overrun by trace evidence samples like fibers, paint, and ink, and looking for qualitative and quantitative answers within minutes can turn to FTIR. It's been affectionately called the triage technique because of its speed and ability to provide users with actionable data.
Key Sharing:
Working principle of XRD, XRF, FTIR and Raman techniques
Real forensic case analysis using different techniques
Advantage and limitation of each technique