Webinar: Melt Flow Indexers and how to get accurate and repeatable test results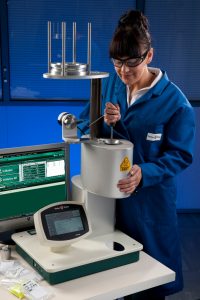 Date: 18th August 2021
Time: 08.00 am-09.00 am (Malaysia Time)
Key learning objectives:
Why do measure Melt Flow Rate and how does it improves the manufacturing process
Discuss the different types of test standards, methods & results 
How to get accurate, repeatable MFI test results 
Live Q&A Session to interact with the Product Application Specialist/Technologist Polymers, Mr Harry Yohn from Tinius Olsen 
Speaker Biodata:
Mr. Harry Yohn serves as Product Application Specialist for Tinius Olsen since 1996 and he has 26 years of experience in the field of mechanical and physical testing of plastics. In 1990, Harry became a member of ASTM International Committee D20 on Plastics, and he is now a vice chair of the committee (Programs), a group of about 1000 members responsible for 473 standards. He is also Subcommittee chairman for D20.30 on Thermal Properties of Plastics and chair of D20.10.02 Impact Properties as well as chair of several task groups within the committee.