Webinar: Adopting Molecular Spectroscopy Techniques in Pharma Manufacturing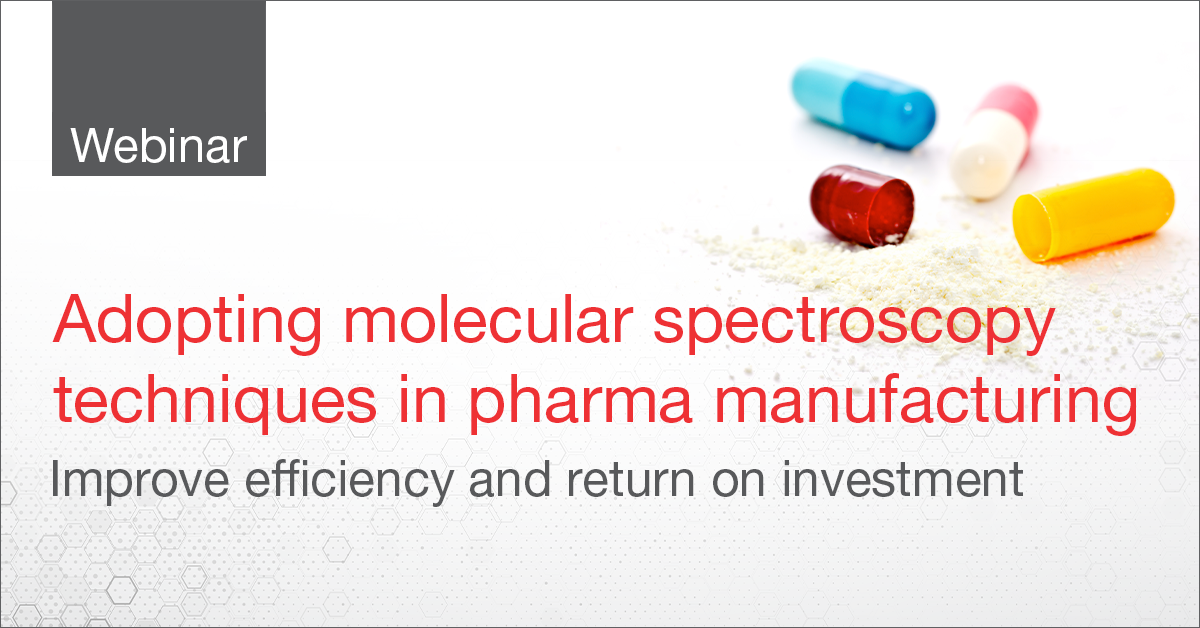 Date: 7th September 2021
Time: 10.00 pm-11.00 pm (Malaysia Time)
About this webinar:
Pharma and biopharma manufacturing are under constant pressure to improve efficiency, increase productivity and reduce costs while still maintaining product quality.
Molecular spectroscopy (Fourier transform infrared [FTIR], near-infrared [NIR], and Raman) are versatile, non-destructive, and green techniques that enable rapid analysis of raw materials, allowing for processes to be monitored and final products analyzed with ease.
Implementation of these techniques in manufacturing will ensure rapid return on investment and allow drug manufacturers (pharma, biopharma, parenteral, injectables) to easily implement quality by design (QbD) principles into routine practice.
Learning outcomes of this webinar:
Understand the differences between FTIR, NIR, and Raman spectroscopy
How spectroscopy is applied in quality control labs
Learn from real examples of spectroscopy techniques in pharmaceutical workflows (Raw materials analysis, process analytical technology [PAT], finished product testing, contaminant/foreign particle testing)
Hear how the implementation of these techniques increased efficiency and minimized costs
Ask our expert speakers questions and benefit from their knowledge and guidance.
Our speaker:
Shailesh Karavadra, Applications manager, Thermo Fisher Scientific
Shailesh Karavadra is currently Applications Manager for Vibrational Spectroscopy in EMEA. He has worked with pharmaceuticals, chemicals, and the food industry for over 15 years, implementing vibrational spectroscopy in QC labs and processes. He is currently responsible for the development of new applications with vibrational spectroscopy in the EMEA region.